2018 model workers of Huahai and their family members invited to visit the company
2019-08-17
On August 17, 2018 model workers of Huahai and their family members invited to visit the company and feel the company's latest development achievements.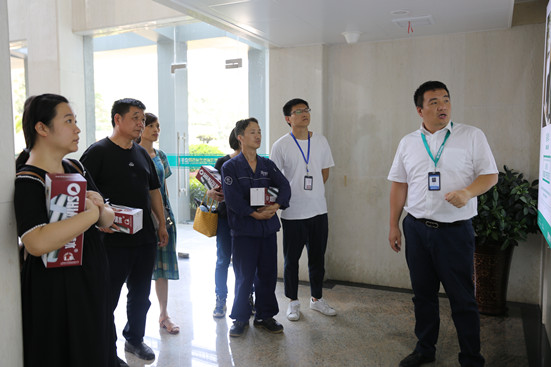 During the visit,model workers also acted as "temporary interpreters" for their families, so that their relatives could know more about their working environment. A model workers' family members proudly said, "I did not expect that I could be invited to the company as a guest as a family member!" The family members also put forward many opinions and suggestions for the development of the company.
In the afternoon, the company arranged model workers to accompany their families a trip, so that they can spend more time with their families.