Huahai volunteers in Zhixia Primary School:Happy New Year,boys and girls !
2019-12-26
On December 25, the volunteers of Huahai pharmaceutical walked into Zhixia Primary School to carry out the charity activity "let love gather into the sea". The volunteers sent school supplies and sports equipment donated by employees of Huahai, and sent love and wishes to the children to keep them warm during the winter.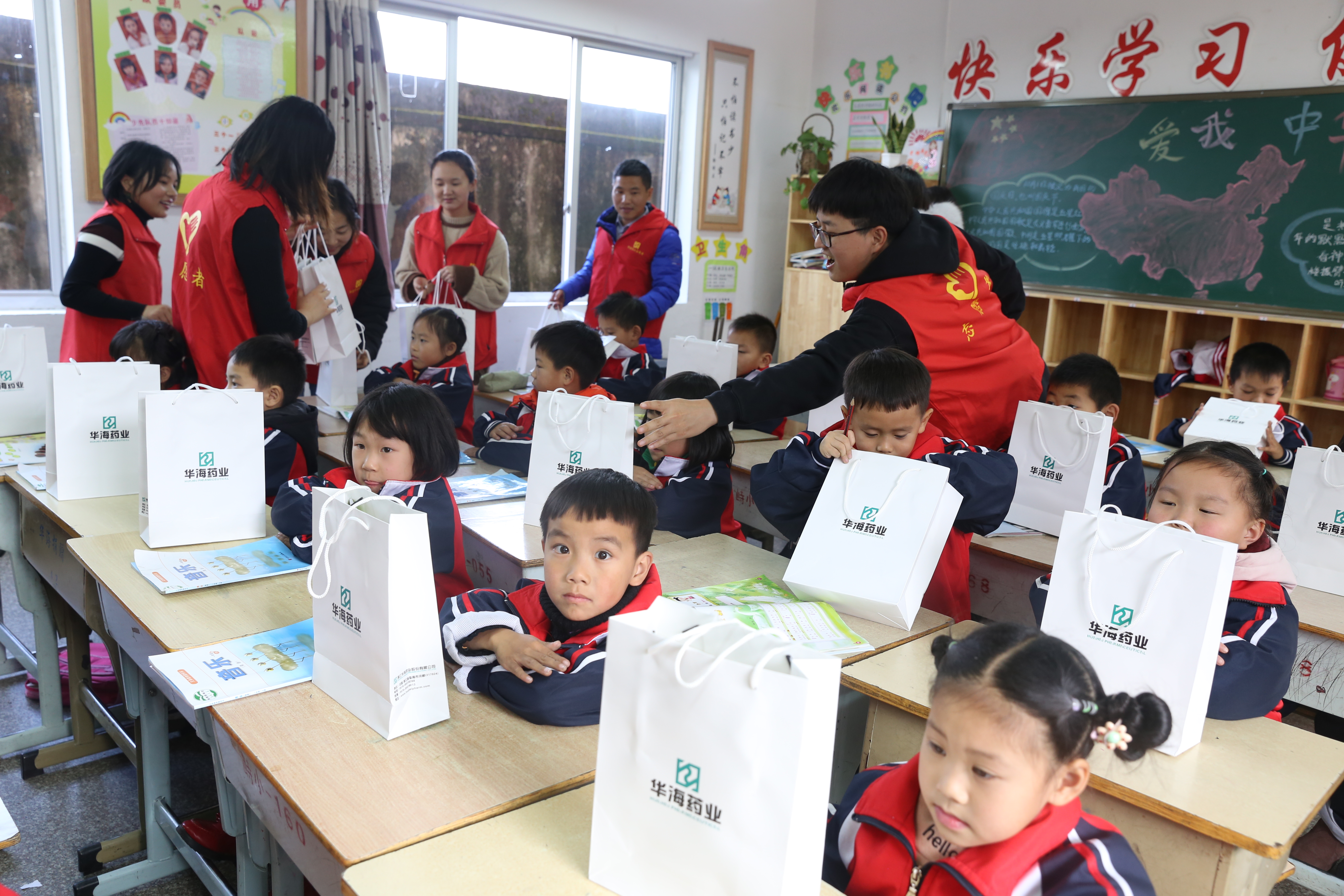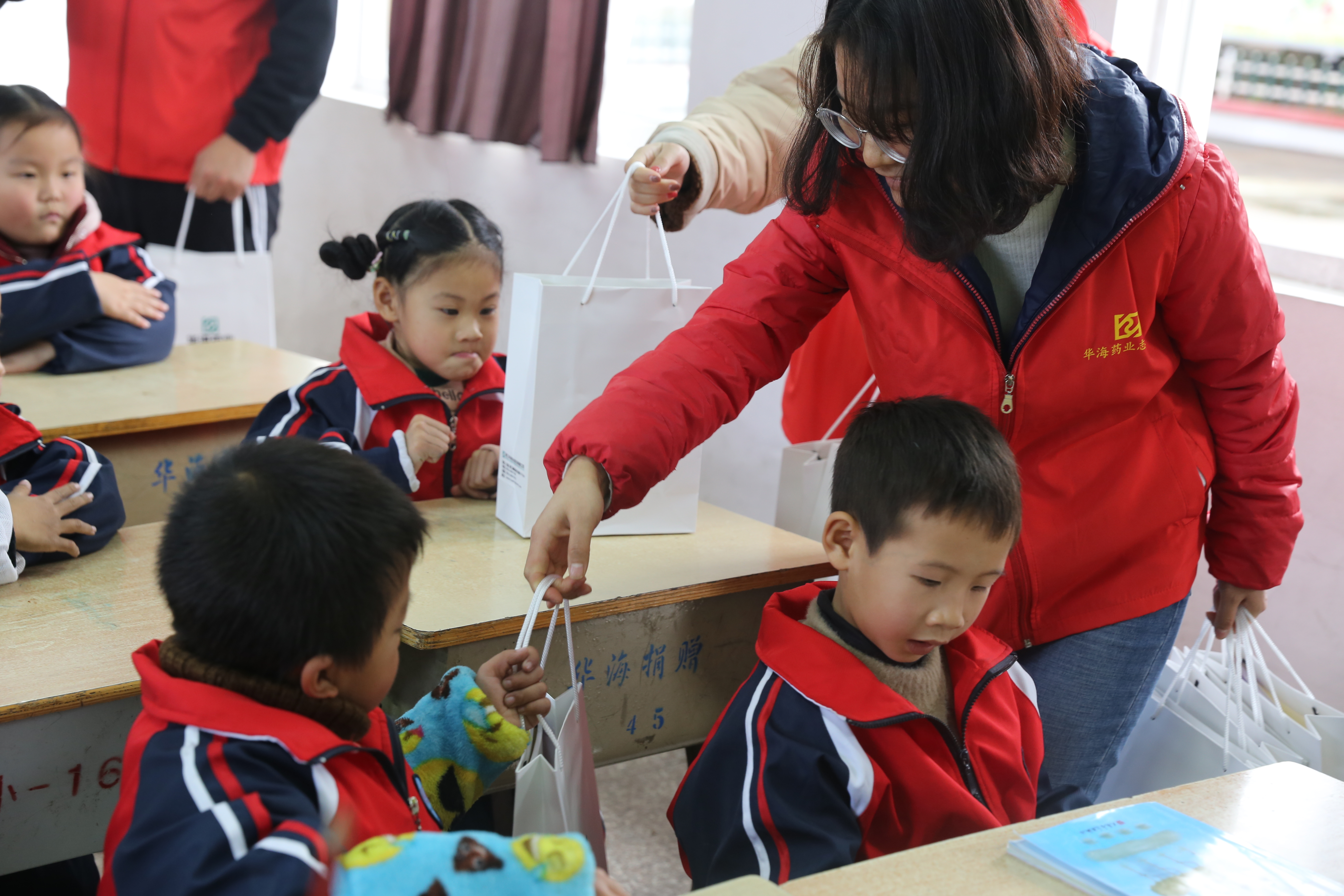 Since its development, Huahai has always been committed to the development of public welfare undertakings, actively return to society, actively participate in public welfare undertakings such as education, poverty alleviation, disaster relief and new rural construction, and strive to be an excellent "social citizen". In recent years, Huahai has been awarded China charity outstanding contribution award and Taizhou charity collective outstanding contribution award.