Tribute to all female employees in Huahai: There is no more beautiful scenery than you
2020-03-08
International Women's Day is a festival for women all over the world. It was born in a era when women were bound to fight for their reasonable rights. Nowadays, more and more women are stepping onto the stage of the times and found their own confidence and radiance.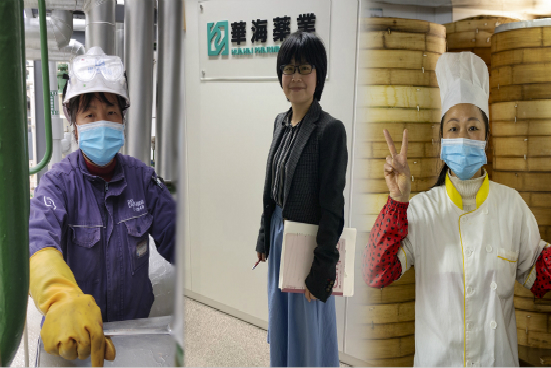 Huahai's development and growth over the past three decades is inseparable from many warm and kind female employees who adhere to their posts. They have made a great contribution to the development of the company and have created the most beautiful years of their own.
"The Key of Good Work Is Doing Best."
Mao Limei, one of the leader in the 11th workshop of the Chuannan manufacturing sites, never complains when handling materials weighing nearly 50 kg, and she is skilled in operating various maintenance equipment. She is one of the few female employees in the production line with almost all male staff. She led eight employees in the team to take care of the daily affairs of the drying room. Since joining Huhai in 2008 with her husband, she has been working for 12 years. With more than 180 tons of drying work per month in the workshop, Mao Limei can always lead the team to complete tasks perfectly on time. She and her workshop also won many honorary titles of Huahai. "The key of good work is doing best." MaoLimei said.
Building the Communication Bridge Between Japaneseand Chinese Pharmaceutical Companies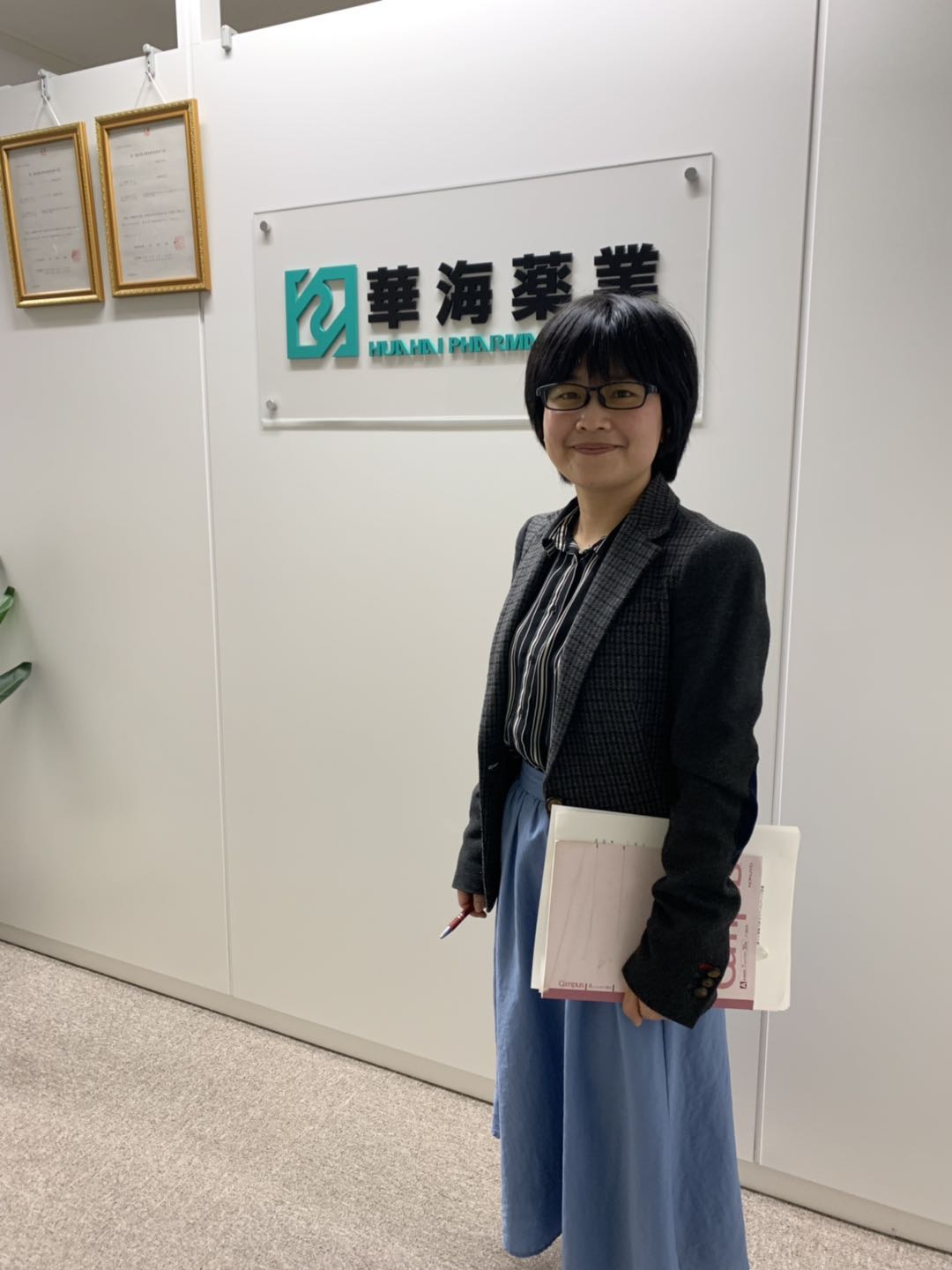 In 2018, Zhang Xiaoqing joined Huahai Japan Pharmaceutical Co., Ltd. and became a member of the Huahai global family.
Zhang said, "When I saw the Chinese pharmaceutical company Huahai doingbusiness in Japan, I felt very excited and proud. I felt that I could give full play to what I have learned and build a bridge for communication between Chinese and Japanese pharmaceutical companies. So I did not hesitate to submitmy resume." In her work, she needs to constantly turn on the "switch" to conduct cross-language and cross-cultural communication and interpretation."I hope that through my own efforts, more Japanese colleagues canunderstand the dynamics and profiles of our Chinese pharmaceutical companies ."
The Biggest Wish is that Everyone Could Understand Us a Little Bit More.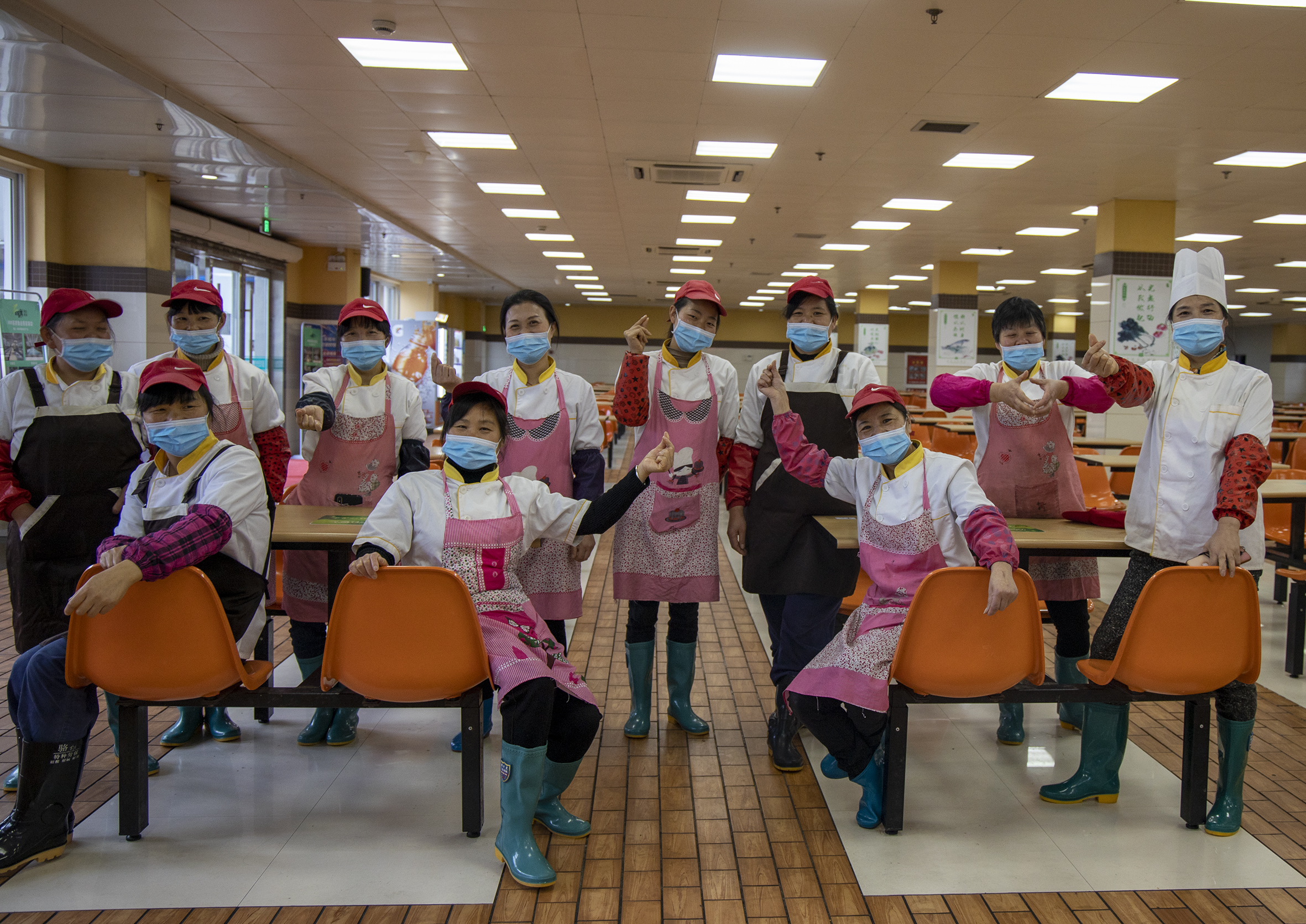 There is a team that runs continuously for almost 24 hours and 365 days
in Huahai
. They are the female employees in the company cafeteria and they are the
powerful
support behind the more than 2,000 employees at Huahai headquarters
.
Chopping vegetables, washing vegetables, serving rice, washing dishes, disinfecting, preparing three meals for everyone every day ... From the outbreak to the full return to work, those female employees each successfully lost 4 kg on average. Kitchen work is just like a battle every day. Although the workload has increased, no one has flinched.
There is greatness in ordinariness, and their tenderness is full of passion.In Huahai, there are many great female employees like Mao Limei, Zhang Xiaoqing,and they contribute and glow in their respective positions.

Let's pay our respects to every female employee in the name of International Women's Day.
We praise them as "Goddess".And their own struggles make themselves more shining.
Thank you, thank you for all your dedication and support over the years.
Happy Women's Dayto all female employees in Huahai!