Huahai Pharmaceutical —— Bavaria,Germany : Love Relay in Progress!
2020-04-02
In recent days, the outbreak of COVID - 19 in Germany has been getting worse. The severe epidemic situation not only caused great pressure on hospitals, but also brought about a shortage of medical supplies.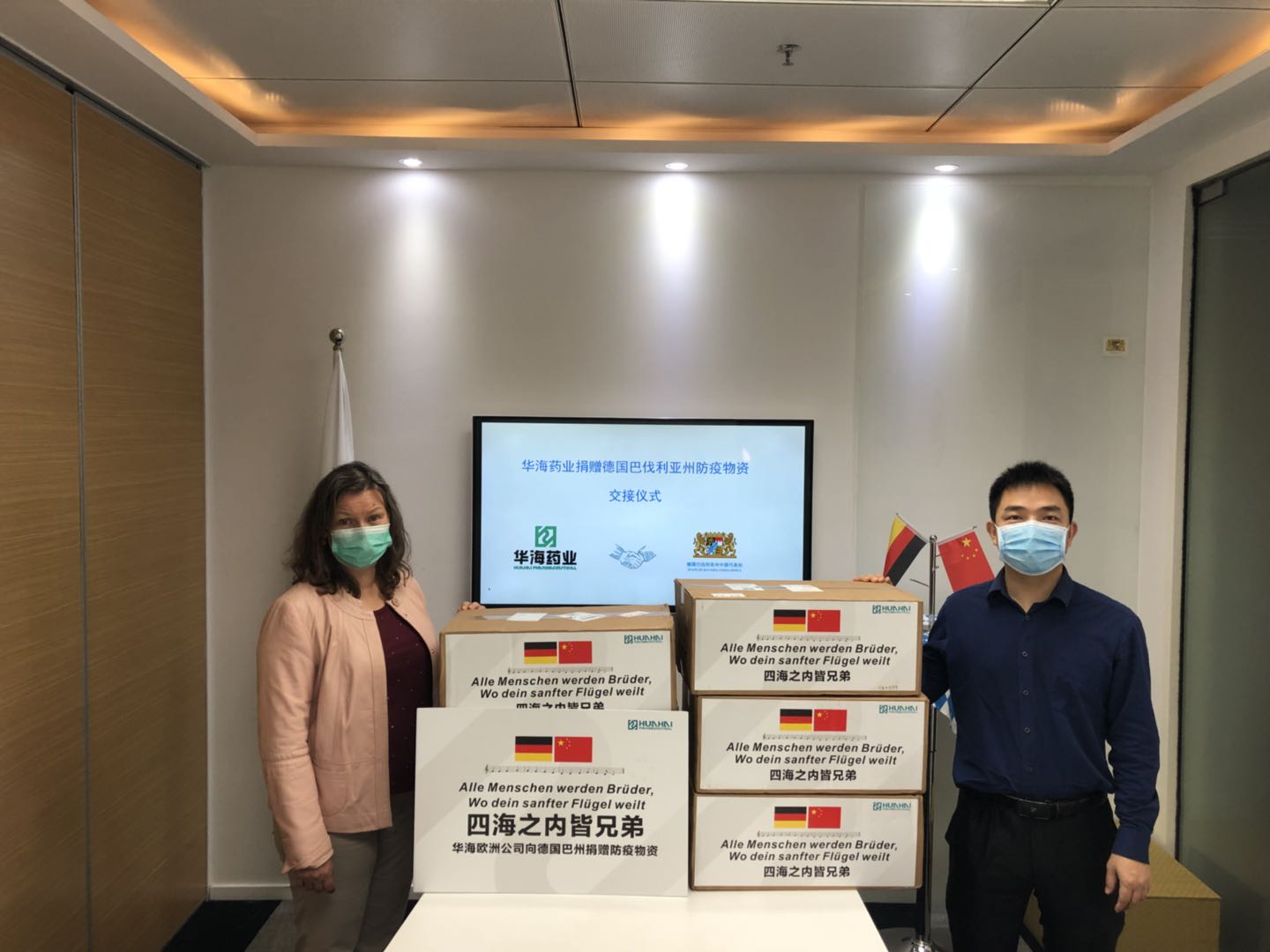 On the morning of April 2, Mr. Zhu Kuanhu from the Guangzhou office of Huahai Pharmaceutical Co., LTD., entrusted the representative office to donate 2,000 3M N95 masks to Bavaria, Germany. At the handover ceremony, Dr. Lucie Merkle, the chief representative of the representative office, expressed her thanks to Huahai.She was also very glad that Huahai (Europe) could choose Bavaria as the place for its establishment. The Bavarian government prides itself on owning such caring company.